S-FIRE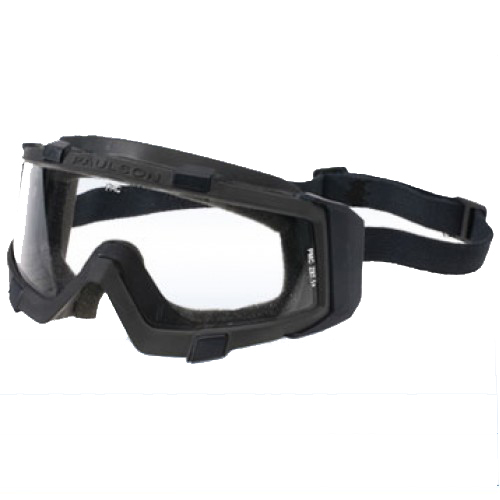 Description
Structural goggle with optically correct hard coated lens and elastic strap. Low volume and light weight design.
Specification
Material

TPV frame and elastic strap; Polycarbonate lens
and Polymer alloy flame retardant components.

Weight

135 g (4.76 oz)

Color

Black

Standard

NFPA 1971, 1977, 1951 and ANSI Z87.1
Order Data
Product Name

S-FIRE

Product Number

9650052
Application
Structural fire fighting operations and other emergency operations where there is a threat of fire. Designed to meet ANSI Z87.1 for use where certain physical hazards are likely to be encountered, such as during non-fire-related salvage, rescue operations, emergency medical operations, and victim extraction.