DK6-X.250S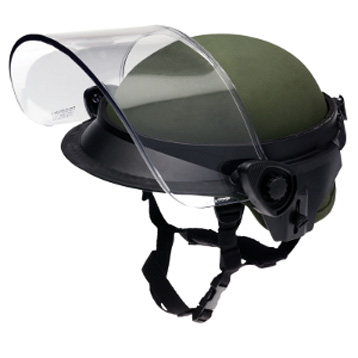 Description
This unit was designed with a short 15,2 cm (6") visor that is easily adaptable for confined spaces and military vehicles; it is also a good choice to work in tandem with most gas masks. Attaches to most helmets by an interlocking band system that gives a secure hold and can be field ready in seconds. 6 mm shield thickness.
Specification
Material

Polycarbonate

Window Size

15,2 x 0,64 cm (6'' x 0.25")

Weight

590 g (20.8 oz)

Color

Clear

Standard

NIJ 0104.02, MIL-V-43511C, V-50 rated
Order Data
Product Name

DK6-X.250S

Product Number

5800104
Application
Police, Sheriff, National Guard, University Police, Riot Squad, Jail, Military.