IDC/S-1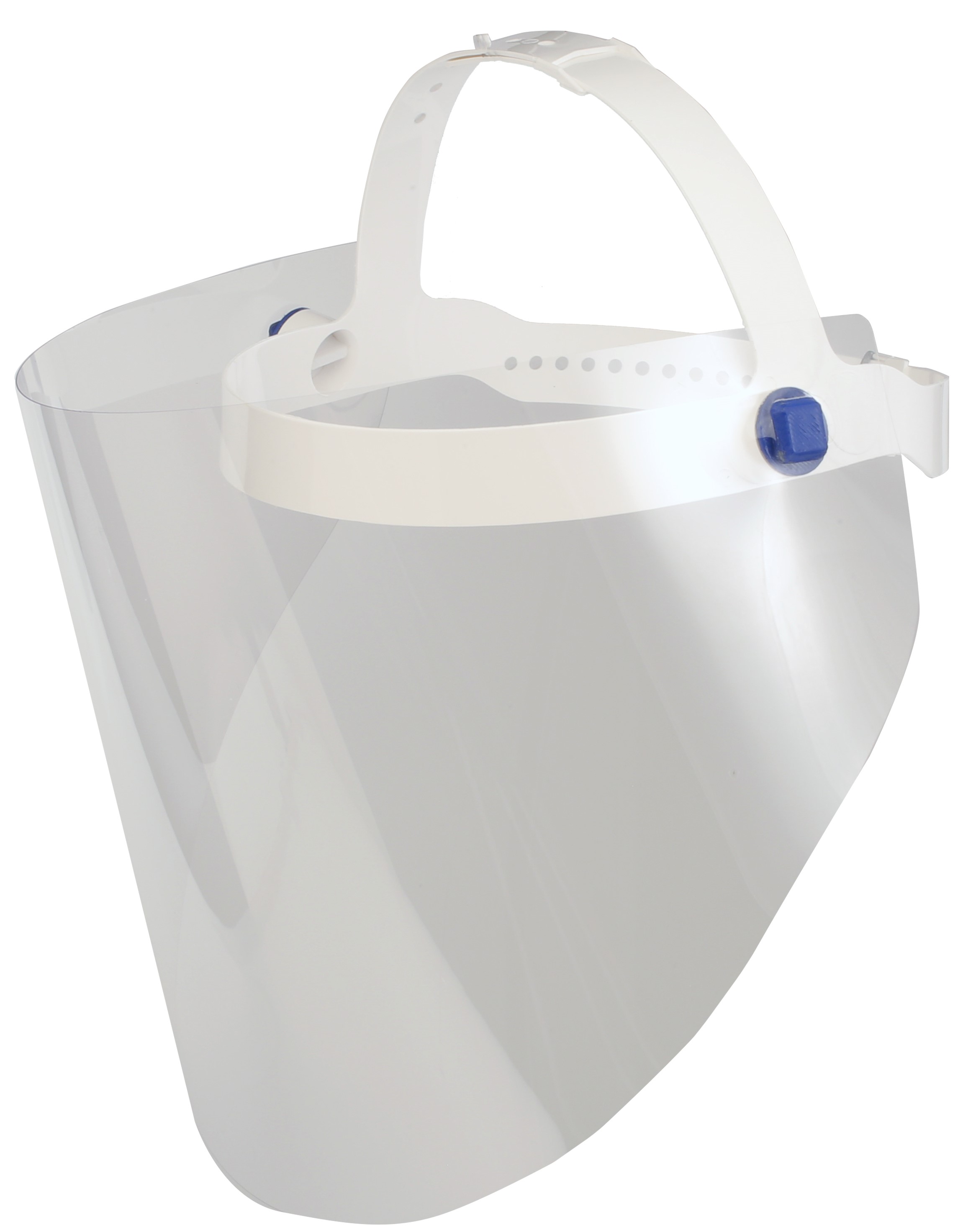 Description
Infectious disease control face shield system with 1 pin lock adjustment headband and 1 face shield.
Specification
Material

Shield: Polycarbonate
Headband: Polyethylene

Weight

87 g (3,07 oz) as shown

Color

Shield: Clear
Headband: White

Standard

OSHA 1910.1030
Order Data
Product Name

IDC/S-1

Product Number

6256101
Application
Medical, Dental, Industrial, Utilities, Construction, Food Processing, Veterinary, Health & Beauty, Service & Hospitality, Education.
Competitive Advantage
Protects against splash, particulate and bloodborne pathogens.
Estimated 10 uses before needing to replace face shield.
Estimated 90% savings compared to disposable alternatives.
Face shield and headband ship flat for easy delivery.
Utilizes snap system to be easily assembled in the field within seconds.
Can be washed with warm water & mild dish soap or disinfected with isopropyl alcohol.
One size fits all.
Declaration of Conformity: